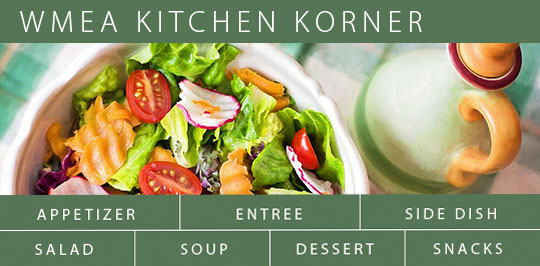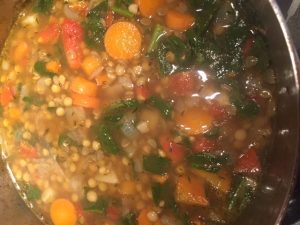 Lentil Soup
Serves 6 – 8
Ingredients:
1 Tablespoon Olive Oil
1 large onion, chopped
4 cloves garlic, crushed
3 large carrots
1 Tbsp dried thyme
1 tsp garam masala
2 cups green lentils, rinsed and drained
8 cups vegetable stock
1 cup chopped tomatoes
4 cups baby spinach leaves
1 potatoe, cubed
Salt & Pepper to taste
2 Tbsp Red Wine Vinegar
Directions:
Heat olive oil in a large pot over medium heat. Add chopped onion and sauté for about 5 minutes or until onion begins to get soft.
Add crushed garlic, diced carrots, potato, dried thyme, and garam masala; sauté for another 5 – 7 minutes.
Add the lentils and water; cover pot and simmer for about 35-40 minutes.
Add chopped tomatoes, spinach, salt & pepper to taste and red wine vinegar and simmer another 10 minutes more.
---