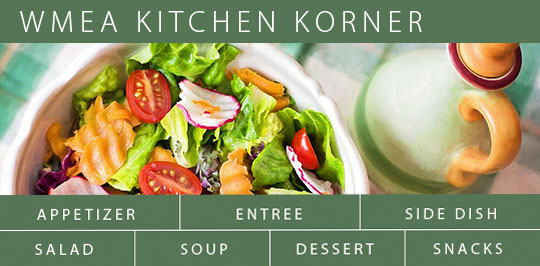 Apple Oat and Nut Muffins 
Ingredients:
3/4 cup almond flr
½ cup buckwheat flr
1 cup rolled oats
½ cup Sucanat Sugar
1 Tbsp ground cinnamon
1 tsp baking soda
1 cup finely chopped peeled apples
½ cup unsweetened almond milk
½ cup finely chopped soaked almonds (skins off & chopped)
¼ cup unsweetened applesauce
¼ cup melted butter
¼ cup rice syrup  (optional)
Directions:
Preheat over 400 degrees. Use 12-cup muffin pan – coat with oil or use paper liners
In a large bowl, whisk together the flour, oats, sugar, baking powder, cinnamon, and baking soda. Make a well in the center of the dry ingredients.
In a medium-sized bowl, combine the apples, milk, almonds, applesauce, butter and rice syrup. Mix well with a spoon until blended.
Add the wet ingredients to the dry ingredients and mix just until combined.
Divide the batter evenly among the prepared muffin cups. Bake for 15 – 20 min, or until a toothpick inserted in the center of a muffin comes out clean.
Let the muffins cool in the pan for no more than 2 minutes before transferring them to a cooling rack.
---
Everything Energy Bars
(from a friend)
Ingredients
1 cup sunflower seeds
1 cup sesame seeds
1 cup chopped pecans or walnuts
½ cup pumpkin seeds
½ cup ground flax seeds
1 cup rolled oats
1 cup unsweetened coconut flakes
1 cup chocolate chips (or use a dark chocolate bar cut up)
1 cup dried cranberries
2 cups smooth, natural peanut butter (or almond butter or sunflower butter)
½ c coconut oil
½ c honey
2 tsp. vanilla
1 tsp. salt
Directions
Preheat oven to 350 degrees.
In a large mixing bowl, combine the first nine ingredients (sunflower seeds through cranberries).
In a large sauce pan, combine peanut butter, honey, vanilla, and salt.
Stir over medium heat until smooth.
Remove from stove. Pour dry ingredients into peanut butter mixture and mix thoroughly.
Pour mixture into a 9×13 baking pan.
Bake for 10 to 15 minutes.
Cool completely and cut into 16 bars
---